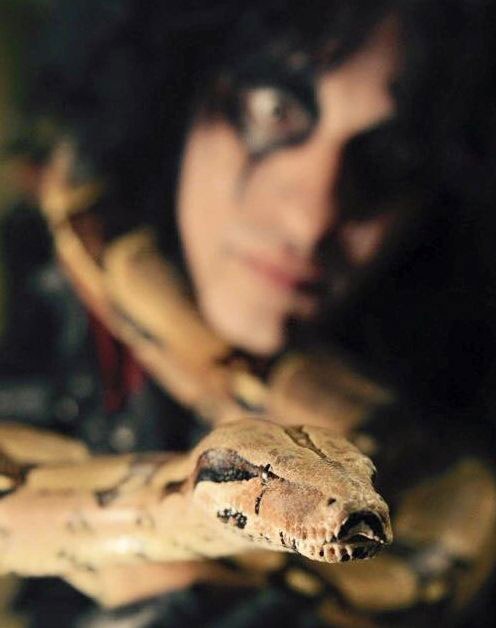 Almost Cooper is lead by World Famous Celebrity impersonator Bobby Jensen. Bobby has over 16 years of experience impersonating Alice Cooper and has performed with him live on stage for fundraisers in Las Vegas as well as the Alice Cooper Christmas Pudding in 2013.
ALMOST COOPER is more than a Tribute. It is a journey into the Nightmare World of Alice Cooper!
Almost Cooper is the only show in the World that brings you the complete Vaudeville Style Rock n' Roll Horror show that Alice is famous for in a complete stage production loaded with special effects, lighting, props and great songs!
FEATURING!
Live Snakes!
A Real Guillotine!
A 12 Foot tall FrankenAlice monster
Nightmare Nurses ( As Seen on stage with Alice)
and everything else that made Alice Cooper "The Godfather Of Shock Rock"!