Almost Cooper Supports Alice Cooper's Solid Rock Teen Centers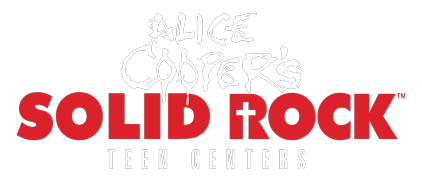 ALMOST COOPER RAISED OVER $10,000 IN 2019
Alice Cooper's Solid Rock Teen Centers Highlight
A film by the students of Alice Cooper's Solid Rock Teen Centers
ALICE COOPER'S SOLID ROCK | NONPROFIT ORGANIZATION
Like all great ideas, Solid Rock began on a simple premise. That inside every teen, there is a purpose. It all begins with hope.
A faith-based organization, Solid Rock's primary mission is to make an everlasting difference in the lives of teens by helping them meet the spiritual, economical, physical, and social needs of teens in the community by offering a safe, engaging environment during non-school hours. Maintaining "a teen's worst enemy is too much time on their hands," Solid Rock provides the music, arts, vocational programs and fellowship that challenge teens to discover their passion through music, dance, video and sound production, self-expression, and creativity.
TEEN CENTERS
The Rock Teen Center inspires teens (12-20) to grow through music, dance and art. We provide vocational training in sound and recording, lighting and staging, video production, as well as a computer lab and a cool, supervised facility for the teens to engage with their peers. In a time where public schools are cutting funding for empowering programs like music, dance and art, The Rock cultivates a love of the arts to inspire and challenge teens to embrace artistic excellence and reach their full potential.