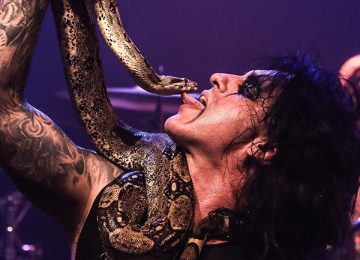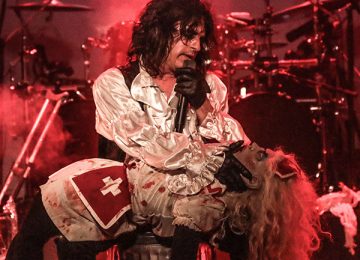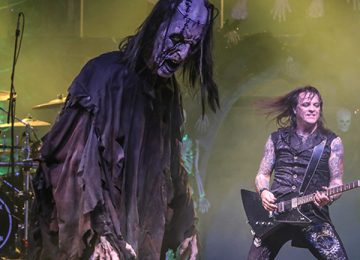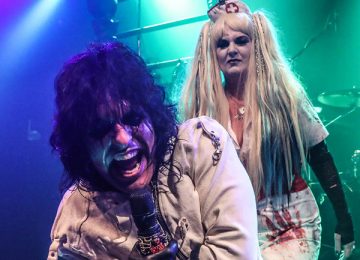 Contact R.J.I. Mgt for booking
1-(800)-665-8280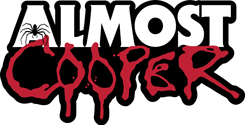 Almost Cooper is a Vaudeville Style Rock n' Roll Horror Show that Alice Cooper is famous for in a thrilling stage production, loaded with special effects, lighting, props and great songs!
Let the Show Begin!
FAMILY FUN
Mom and Dad get to bring the kids and introduce the next generation of fans to see the Almost Cooper Show.
Playing music from one of the world's most iconic Rock n' Roll legends of all time, Alice Cooper!
Meet the Cast
After the show, the kids and family get to meet the cast. Take photos with props and purchase merchandise to bring home. It's a show the family will never forget.
Book Our Show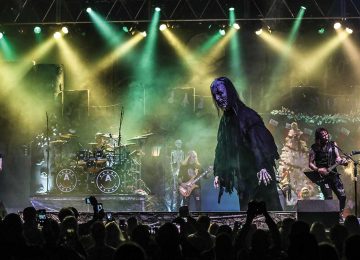 • Original Stage Props
• Live Snakes
• Real Guillotine
• 12 Ft. Tall Frankenalice
• Nightmare Nurses
• Family Fun Show
• Almost Cooper Merchandise
• Vaudeville Rock n' Roll
• Support Alice Cooper's Solid Rock Teen Centers
Giving Back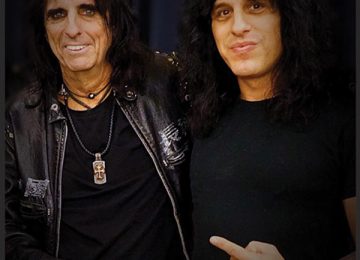 Almost Cooper is led by world famous celebrity impersonator Bobby Jensen.
Bobby & the nurses have over 20 years of experience impersonating Alice Cooper. They have performed with him around the country and on stage for fundraisers in Las Vegas, as well as the Alice Cooper Christmas Pudding Shows.
Almost Cooper Supports Alice Cooper's Solid Rock Teen Centers.
ALICE COOPER'S SOLID ROCK | NONPROFIT ORGANIZATION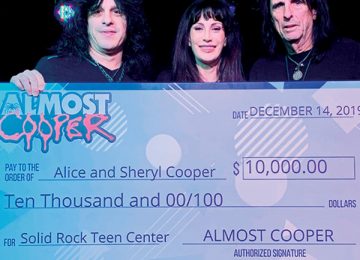 Like all great ideas, Solid Rock began on a simple premise. That inside every teen, there is a purpose. It all begins with hope.
A faith-based organization, Solid Rock's primary mission is to make an everlasting difference in the lives of teens by helping them meet the spiritual, economical, physical, and social needs of teens in the community by offering a safe, engaging environment during non-school hours. Maintaining "a teen's worst enemy is too much time on their hands," Solid Rock provides the music, arts, vocational programs and fellowship that challenge teens to discover their passion through music, dance, video and sound production, self-expression, and creativity.